Memphis 2002
The highlight of the Memphis 2002 car show had to be the custom DeLoreans that made the trip. Never has there been such an assortment of customizations, ranging from a rocket powered DeLorean to a DeLorean that could actually fly! Enjoy the power of imagination that these owners have produced.
Real Media Movie Clip Download: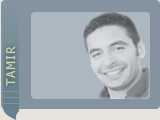 "I absolutely loved this car. A recent customization job, the owner has painted the car a fly yellow color, added the new PJ Grady ground effects, and added Shelby Mustang air scoops in the rear that are functional. Press on the film clip to check out a short movie on this car."
Modern Motor (May 1981)
DeLorean's enthusiasm and belief in the project has been given an added boost by the caliber of executives he has succeeded in recruiting. Each has laid his career on the line by joining the DeLorean Company full time - and for most of them it means working seven days a week.
full article
"The interior was also jazzed up on this yellow DeLorean. The flaming floor mats were an interesting touch, and the upholstery job was nicely done. The yellow parts of the seat are actually DMC logos, very sharp. Press here to see the chromed engine and custom air filter housing."
Real Media Movie Clip Download: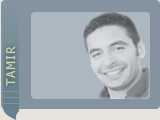 "So you want a fast DeLorean right? Well this car will give you your moneys worth. Without the rocket (which has been attached to the car and used once), this car will still thrust your head back. Press here to see the beautiful Chevy 350 engine resting in the rear. Download the film clip to hear from the owner and see more of this car."
Autocar (June 13, 1981)
The DeLorean is rather noisy. There's substantial wind noise, most of it coming from the little insert sections of the door windows, and there's also plenty of reminder that the engine is at work a couple of feet behind your head. We've certainly driven noisier cars - but the DeLorean nevertheless rates worse than most on this score.
full article
"Holy crap, is that neon light coming from underneath the Chevy 350 engine car? Very cool indeed. Press here to see the rear deck of the car, which houses the electronics and subs for the 600 watt stereo system, so all the elderly can hear him drive by. ;-)"
Real Media Movie Clip Download: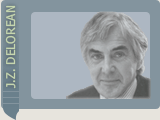 "Do you see that beast lurking under the louvre? This is no regular DeLorean, it has a Cadillac Northstar V8 engine as its power source. Press here to see the engine close up. To hear from the owner on this intense conversion, download the film clip."