Pigeon Forge 2004
Pigeon Forge 2004 did not disappoint in terms of custom DeLoreans. Since the car shows theme incorporated as much Back To The Future elements as DeLorean elements, the Back To The Future DeLorean conversions were out in full force. This made for an exciting and exhilarating atmosphere for those of us that love the movies that have immortalized our cars. DMC Houston also had a little surprise up their sleeves with a radical customization to the interior of our cars.
Real Media Movie Clip Download: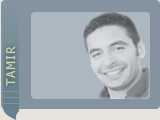 "This engine screams power. This owner did an engine swap with a 5.7 Liter V8 Chevy engine pumping out 355 BHP. Press here to see the beautiful chrome air filter housing. Check out the other images to see the NOS tank in the trunk. Download the video clip to see an interview with the owner."
Performance Car (Jan. 1984)
During the last quarter of 1981, the DeLorean outsold the Porsche 911SC (2,499 to 1,299), Porsche 924 (1,062), Porsche 924 Turbo (602) and did almost as well as the Mercedes 380Sl (2,913). It looked as though John DeLorean had achieved his dream.
full article
"Kyle likes to race, and collects trophies for every victory he earns. He proudly displays these on the rear quarter window. Man that must be fun beating all the punks in those Mustangs! ;) Press here to see all the statistics on his engine."
Real Media Movie Clip Download: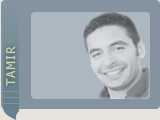 "This owner stuck to the whole Karate Kid motion of wax on, wax off a little too much. They polished part of the car giving a mirror look that was quite intense. Press here to see another angle of the car. Notice the bottom parts of the fenders are still brushed SS. Download the video clip to see a short video of this car.
Autocar and Motor (March 1990)
To onlookers, DeLorean was living the American dream; married to a beautiful, young woman, with homes, estates, apartments and ranches dotted around the country. Their garages were filled with expensive cars. But, within a year of leaving Detroit, DeLorean was feeling homesick.
full article
"This car has the addition of a GM dimming mirror and a paddle switch integrated into the headliner. Press here to see a close up of the outside temperature gauge and compass that are very well integrated into the headliner."
Real Media Movie Clip Download: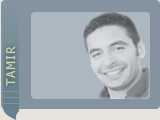 "Jim also installed an integrated XM Radio satellite where the old dimming switch was located. Download the video clip to see Jim talk about the many upgrades he has made to his daily driver."