Misc. from 2001
People Aug. 2001
The ads for the $25,000 DMC-12 said, "Live the Dream." But in 1982, while searching for funds for his sinking company, charismatic, high-living former General Motors exec John DeLorean was living a nightmare: He was arrested in a drug sting.
full article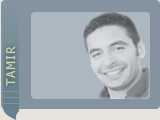 "If you like the color white, then you will like this DeLorean. Seen here at the DMC Houston open house, the car sports a complete white out and custom fog lamps on the front spoiler."
Road Test Sept. 1977
The satin finish of the stainless steel has created its own problems. The entire front and rear of the DeLorean Motor Car are formed from urethane impact bumpers. And urethane bumpers, as any Corvette owner can tell you, are nearly impossible to match for paint color.
full article
"If you are going to paint a DeLorean, then I think this is the way to go, paint everything. Check out the white louvers and the spoiler. Press here for a great shot of the engine cover, also painted white. Talk about a challenge to keep clean! ;-)"
Top Wheel Sept. 1989
At Hethel, the DeLorean became more and more like an Americanized version of the Lotus Esprit. Even the construction of the DMC-12's interior framework was very similar to the Esprit's, more or less the only difference being that the former's was destined to be covered with stainless steel body panels.
full article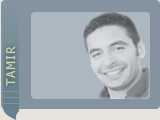 "The amount of detail put into this car is amazing. I am surprised the owner didn't paint the rims white too, but the polished look is also very nice."
Real Media Movie Clip Download:
"Here is the famous upgraded engine car that DMC Houston sports around for test drives. James Espey was on hand with this car at my local club meeting and I was able to snag an interview and test drive of this car. Take a look at the video clip to learn more about the car and hear the engine. And check out the other images to see the custom cats and exhaust tips that pump out the extra power."
Your Classic July 1992
What isn't so impressive is the overall quality of the fittings. In particular, the dash-board is flimsily made - it visibly shakes over bumps in the road - and some of the switchgear looks very cheap. But these are criticisms you could make of a Lotus or TVR of the same era.
full article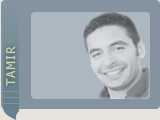 "This car sports the 197 HP stock engine upgrade and the DMC Houston shocks/springs. Sorry James, looks like I blew off the R from the bumper inserts, next time I will take it slower. ;-)"