DeLorean Prototype
This section gives background information and pictures of the prototype DeLorean. The prototype DeLorean is very similar to the production model in looks, but yet drastically different in engineering.
The prototype DeLorean car was a dream of DeLorean's that never
happened. After examining the specifications and materials that were
supposed to be used for the car, it can be seen that the production
DeLorean resembles more of a Lotus than anything.
Hard Driving (Book)
What Allstate asked John to do for $600,000 was to revolutionize the automobile industry. I believe that no other top automotive executive would have been capable or willing to undertake this challenge with the meager financial resources available.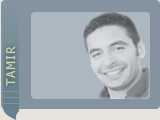 "Notice the elongated front of the prototype DeLorean, sharper lines, and chunkier rims. The design has a much more wedged look from the 70's. It is cool in my opinion."
On a Clear Day you Can See General Motors (Book)
In planning for the move to the Fourteenth, I felt that my initial function would be to develop a three-year product program with the divisions, set specific deadlines for management approval, then force these programs through the maze of executive decisions by constantly pushing for quick answers.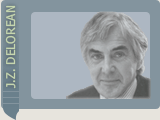 "The interior is drastically different. The car has both driver and passenger air bags as well as several safety features such as a low tire air pressure gauge in the dash. It is also very luxurious with soft leather and velour. Sorry I couldn't get all of this into the production model!"
Hard Driving (Book)
The DMC-12 was also designed to incorporate a revolutionary new process to reduce weight and increase mileage, Elastic Reservoir Molding. The ERM process, which produces a material that "is stronger than steel and lighter than aluminum," was a major selling point in financing the company.
"I am glad DeLorean modernized the outside mirrors and went with the letter box window for the production cars. I would have liked it if he would have stuck with the huge rear tires though, those look great."
On a Clear Day you can see General Motors (Book)
In today's atmosphere there is virtually no likelihood of outsiders taking over the management of General Motors. The system stresses longevity and loyalty. Therefore, the vehicle for internal change does not exist in the corporation today.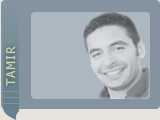 "That is as genuine a smile as they come. :) It was great to finally see and touch the original prototype. It is a completely different car than the production model."
Hard Driving (Book)
John said he had a dream about the company. He wanted to build on the success of the sports car and turn DeLorean Motors into a multibillion-dollar conglomerate involved in everything from energy to communications. And he wanted to use government and tax shelter money to do it.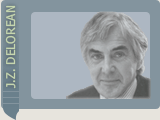 "The first prototype had a 4-cylinder Citroen engine, no louvers, and a central fuel cell for safety."