Very Sad DeLoreans
This section takes the sad DeLorean scene to a higher level. The pictures contained in the following sets are extremely disturbing. Some of these pictures contain DeLoreans that might not be recognizable due to the extreme damage. Viewer discretion is strongly advised.
Sports Illustrated, December 15, 1969
In the short time he has been on the job at Chevrolet, DeLorean has begun to make his loose, informal executive style felt. Everywhere, from the assembly lines to the vast network of new-car showrooms, men are getting used to calling the boss by his first name.
full article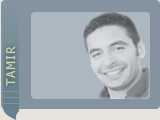 "Yes, that is a DeLorean. This car is completely stripped of its stainless steel skin, and is rotting away in the backyard of an old DeLorean dealership."
Look, August 25, 1970
More than any other Detroit industrialist, DeLorean identifies with the nation's youth: "Since the dawn of mankind, youth has led the way in fashions, and the auto industry is basically a fashion industry. What youth is interested in today becomes tomorrow's products."
full article
"This car has really met nature. There were plants growing in the car, a tree growing in the engine compartment, and check out the melted radiator on the T panel."
Car and Driver July 1981
The five early-built cars we hammered about Northern Ireland were abysmally short of any commercial standard of acceptability; switches popped loose, parts fell off, the rattles had squeaks, doors jammed shut, doors refused to latch, and windows fell out of their tracks.
full article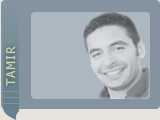 "Here is a view from the driver's side of the car. Notice the original carpet on the passenger side foot well. The moss has overtaken this beautiful piece of automotive history."
Motor Trend July 1982
When DeLorean made his deal with the British, it's safe to assume that millions of Americans knew of and admired him. Not so in England and Ireland. There he was starting from scratch. What the British knew of DeLorean they got from their press, and from the beginning the press was skeptical. Sometimes downright hostile.
full article
"Here we are looking at a T panel without the stainless steel skin. It is hard to believe this car ever looked nice when I see the condition it is in now."
Gear July/August 2000
Generally, you'll spend around $15,000 to buy one, but models in good condition can fetch $50,000. Several cars were recently offered on eBay at prices between $8,000 and $21,000.
full article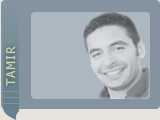 "What you are looking at here is every DeLorean owner's worst nightmare, remnants from a burning engine. The fiberglass shell around the engine literally melted from the extreme heat of the fire."