Memphis 2002
Real Media Movie Clip Download:
"We all remember the candy apple red DeLorean from the Cleveland and Cincinnati shows. Curtis made it down from Ohio to show off some of his new modifications. Download the video clip to hear from Curtis about this wild car."
Autocar (March 1981)
Every single cent the British government has given us has been spent in the UK. I think that if we disappeared today the government would have been ahead. – JZD
full article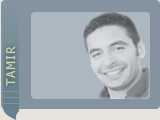 "Check out the new dash display and Star Wars type steering wheel. Everything is digital and dressed up with red velvet. The steering wheel tips have buttons to engage a colorful light scheme around the dash, very cool stuff."
Motor (Dec. 1982)
When raised they make the car look like some prehistoric creature about to swoop on its prey. Although fascinating they are nothing more than a gimmick to make the DeLorean stand out from the pack.
full article
"Of course the sound system is top notch. It is amazing how well everything is presented in this car. Curtis is very particular and constantly updating things. Look at the other images to check out the extra stereo equipment displayed in the trunk."
Automotive Design & Development (Feb. 1979)
John Z. DeLorean is a former General Motors executive with more than 30 years in the industry; observers feel DeLorean's manufacturing expertise should give him a better chance of success than others who have tried to build Corvette-type sports cars for the U.S. market.
full article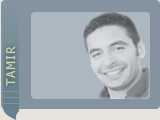 "Very cool tail lamps. These Euro-lights are very sharp looking. The whole rear end has been redone, including the exhaust tips, and heat shield section. Press here to see the new engine dress ups."
Real Media Movie Clip Download:
"Here are Rich's Projects being displayed together at the show. These projects were well received and will continue to be improved for future shows. To learn more, visit my sister site, The Projects of Rich W. Make sure to download the video clip to get up close and see these awesome creations.."