D-Rex
Real Media Movie Clip Download: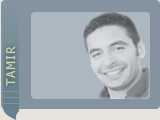 "Here is the coolest custom DeLorean I have ever seen, the D Rex. Its owner Rich is proudly displaying this beast at the World of Wheels car show. Download the video clip to see more of this DeLorean."
The Encyclopedia Of Super Cars 1991
DeLorean would provide some 2,500 jobs in a suburb of Belfast (one of the UK's worst unemployment areas); the government, through the Northern Ireland Development Agency, would provide a factory site, a mixture of grants and convertible loans to build and equip the factory, and substantial working capital - the whole deal totaling almost $100 million.
full article
"Take a look at that huge ass! If this thing couldn't get you through the swamps, I don't know what could. The design of the bumper guards is very classy and helps continue the original lines of the DeLorean."
Esquire June 19, 1979
Not since the days of Walter Chrysler has anyone successfully launched his very own automobile company. It is simply too expensive, complicated, and competitive for any newcomer, however rich or ambitious. Henry J. Kaiser, who could turn out ships as easily as bottle caps, failed in the Fifties.
full article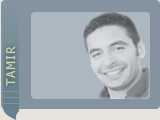 "Bad Ass does not fully describe this DeLorean. Just look at that front end, very cool indeed. I would be scared to see this thing coming from behind, especially seeing this from my lowered DeLorean."
Detroit (Feb. 10, 1974)
If he has his detractors, DeLorean also has his share of friends. To a man, they are deeply loyal but also honest. Keith Crain, publisher of Automotive New, is cut in the DeLorean cloth: Around his right wrist, he wears a bracelet made from the hair of an elephant's tail he shot on safari in Kenya.
full article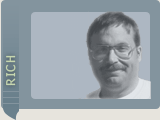 "The interior has been cleaned up immensely since I bought this car. Notice the custom steering wheel, which is only functional since this DeLorean has power steering. Other notable modifications are a digital dash."
Motor Trend May 1981
DeLorean and Chief engineer Bill Collins (who kissed off 16 years' seniority at Pontiac to help articulate John Z's dream) began with the idea of a really revolutionary car that would employ a plastic composite material throughout, including the chassis. The material is produced by a process known as Elastic Reservoir Molding (ERM) and involves the fabrication of a foam/resin/fiberglass composite sandwich bounded under heat and pressure. ERM is tough stuff and under one name or another enjoys wide-spread use in boats and aircraft.
full article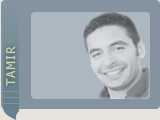 "This car/truck was professionally upgraded with a 12-inch lift kit on top of 44-inch tires. The underbody is very clean, and was sprayed with a truck bed liner spray. Notice the engine in the front, which is a Chevrolet 350 V8 Engine. To see more of this car, visit my sister site on Rich's projects here."