Eurofest 2001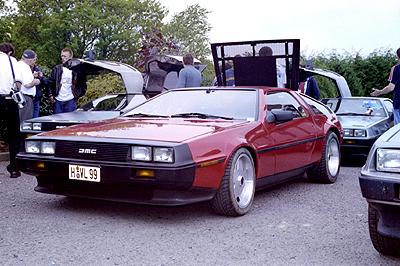 Real Media Movie Clip Download: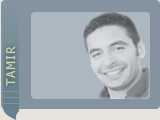 "This was the wildest DeLorean found at Eurofest 2001. A very interesting car from Germany, the owner decided to paint the body red while painting the fascias black. Press on the video reel above to see more of this great car!"
Signature Nov. 1972
If DeLorean sometimes acts in ways that bruise feelings and ruffle sensitivities, it is because he does not have the easy warmth of an Ed Cole or a Pete Estes. In the man are still traces of the introverted young insurance salesman.
full article
"This owner is not shy about letting people know his car is a DeLorean. Check out the custom-made nametag on the side of his car."
Daytimers Feb. 1983
"John would rather die than go second class. He never failed at anything before this. It must be a tremendous blow to his ego to be sitting in jail and wondering what went wrong," says a former employee.
full article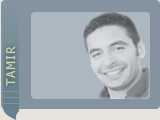 "Check out that engine! I love the attention to detail this owner has paid to chroming out his engine. Notice the custom K&N Filter and all the Stainless Steel braided hoses. Press here to see a larger image of this engine."
Thoroughbred & Classic Cars Jan. 2001
To drive the DeLorean DMC12 today is to realize that John DeLorean's idea made sense. More than two decades since he signed it off his drawing board, Giugiaro's styling has dated in the detail, but it's stunning profile, low and wide like an escapee concept car from an early Eighties motor show.
full article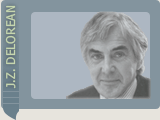 "The custom work to this car continues inside as well. Look at the cup holder and reading light. This owner is also prepared for a roll over, check out the window breaker attached to the center console. Press here to see the custom work done on this car's rear parcel shelf."
Classic & Sports Car March 1997

In all areas save its nose, it is a classic slice of '70s Giugiaro work, echoing, particularly around the flanks and rear, the Lotus Esprit he had designed a few years earlier. Look at the two cars' dimensions and you'll see it's not simply lines they share.
full article
"Notice the removal of the louvers, the large 16-inch rims/tires, and the very wide tail pipes."