Project Vixen
The look on this vixen's face is kind of like I don't believe you ...
I'm kind of doubtful, dubious, it's never gonna happen type of thing.
It seemed to match the whole tone of the project.
- D. S.
Dave is a very courageous character. He decided to embark on a historic journey. To rebuild a DeLorean that was completely disassembled down to the radio. He bought the car and brought it home in boxes to begin the long journey of hand building his DeLorean. This section covers his story of the build over the last five years.
Real Media Movie Clip Download: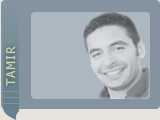 "This section covers the present status of Project Vixen. This DeLorean is only sad for the time being, but is presently being built back into existence by a courageous character. Download the video clip to see video of Dave's car."
Road & Track September 1980
Lotus cars are produced using a patented process called Vacuum Assisted Resin Injection (VARI), which has been licensed to DMC and will be used to form the body parts, which will then be covered with stainless steel.
full article
"The interior is coming along nicely, check out the turbo booster gauge on the window frame."
Sports Car Graphic Summer 1981
DeLoreans instrumentation and control layout rate as good, although the shift lever is a bit awkward for some drivers. Legroom is plentiful, and seating is clad in supple black leather, feels just as good as it looks, which is first rate.
full article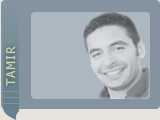 "Notice something missing on the drivers side? Dave lost his torsion bar on the way to Cleveland."
Car and Driver December 1981
The DeLorean was hampered partly by its Corvairish tendency for the tail to make mild, unwanted advances toward passing its front at awkward times, but more by its simple lack of power.
full article
"With the car completely disassembled at first, Dave could have a lot of freedom to make engine modifications such as this twin turbo he installed."
Motor Trend May 1981
It should also prove to be an economical car, thanks to its fairly tall gearing, efficient engine and slippery body shape. DeLorean are predicting U.S. EPA ratings of 23 mpg city and 32 highway.
full article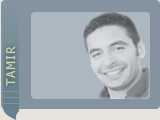 "The metal object protruding from the spare tire well is the fuel pump. This car was great to see because it was like dissecting an animal in anatomy class; you got to see all the inner workings of the car."