dmc 2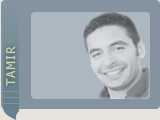 "Above is proof that a new DeLorean may be in the making. Press on the informal contract for more details on the DMC2 watch that is being sold for close to $3,000 to help finance the new cars."
Special Interest Autos June 1995
John DeLorean had a remarkable career at General Motors, as his detractors as well as his admirers will admit. At 40, he was the youngest man to head up a GM division - Chevrolet. He gets credit, rightly or wrongly, for starting the muscle-car with the introduction of the Pontiac GTO.
full article
"Above is a picture of the new Super car DeLorean is planning on producing. It will cost close to one million dollars and will be powered by a 1250 horsepower engine!"
Motor Trend April 1982
The Peugeot-Renault-Volvo (PRV) 2849cc V-6 dangling out past the rear axle can become a mighty pendulum in the hands of an inexperienced pilot. But that isn't going to be a major concern to most DeLorean drivers; handled with respect, the DeLorean can be a blast to drive.
full article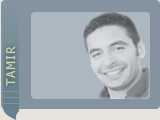 "DeLorean has not released pictures of the $20,000 car he plans on producing, but says it will be composed of a special carbon fiber substance that will give it a very rigid and safe structure."
Road & Track, December 1981
There's nothing like the feel and aroma of leather in a car interior and DeLorean has done a wise thing in upholstering the seats of his car with this natural material, while covering the door panels and dash with vinyl.
full article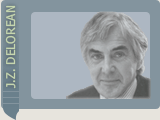 "To find out more information on this project, check out my official page."