Memphis 2002
Real Media Movie Clip Download: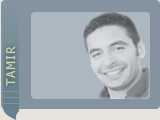 "This recently converted BTTF car is probably the best conversion I have seen. I really liked the way the owner tried to keep the conversion as close to the original movie car as possible. Download the film clip to hear from the owner on this awesome car."
Scale Models International (July 1991)
The release of the first film didn't seem to excite anyone in the kit companies at all, instead, modellers had to wait until the trilogy was complete.
full article
"Check out that cool looking rear end. This car has the unique feature of being able to convert from the BTTF1 version car with the plutonium chamber to the BTTF2 version with the Mr. Fusion very easily."
Popular Science July 1981
One major potential safety deficiency has been repeatedly shouted by critics of the DeLorean. Because it has gull-wing doors, which open up instead of out, they've claimed, you'd be trapped in the car if it should roll over. But as in most cars, the glass in the DeLorean is designed to be kicked out in a emergency.
full article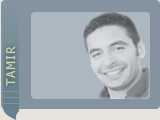 "Stop by www.time-car.com to learn more about how this owner made his car. Press here to see a close up of the time circuits, which the owner makes and sells on his site."
Real Media Movie Clip Download:
"What's so special about this car, the rims? No, it would be the fact that this is the only DeLorean in existence with two engines! Wild yes, but very true. Press on the film reel to hear the story behind this work in progress."
Success Unlimited Oct. 1979

Since his childhood in a racially mixed neighborhood, DeLorean has fought for racial harmony, and his career has demonstrated a concern for giving jobs and a better life to minorities.
full article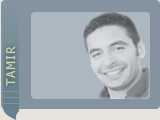 "The front engine is from a Honda Prelude. Press here to see the massive Cadillac engine in the rear. The frame has been completely modified and the interior rear parcel shelf was removed. With all this space consumed, I sure hope the owner knows how to pack lightly on trips ;-)"