Johnny Carson's DMC
Practical Classics April 2000
Dream or nightmare? Actually, the DMC-12 is a a lot better to drive than you might expect. At least, it is in rare righthand-drive, non-catalysed form with 163bhp instead of a feeble 130.
full article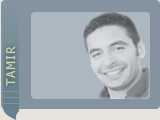 "Johnny Carson previously owned the DeLorean featured in this section. He was given the car for his generous contributions made to the DeLorean Motor Company."
Biography June 2000
Instead of Detriot, DeLorean set up a manufacturing plant in Belfast, Northern Ireland. The British government, eager to bring industry to the impoverished area, gave him $100 million.
full article
"If I remember correctly, Mr. Carson experienced some technical difficulties with his DeLorean on his first drive home with it. Too bad they didn't have certain updates done to the car back then."
Car and Driver July 1977
The DMC-12 didn't start off as chalk marks on a garage floor. Nor was it a show-car project into which, at some later date, people had to be fitted. Collins started right from the ground, using ground clearance numbers and suspension travels that his GM experience suggested would be reasonable.
full article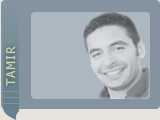 "The new owner of this DeLorean does a nice job of preserving the car and its legacy by telling the story behind this famous car."
Car and Driver July 1993
By owning and driving DeLoreans, these people seem to be thumbing their noses at the rest of us with our conventional ideas of what makes, or doesn't make, a car good, or collectible. Even ownable.
full article