Memphis 2002
Real Media Movie Clip Download: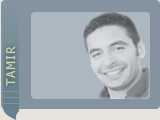 "This owner has done a lot to make his car faster and handle better. Check out the custom rims with high performance tires. Download the video clip to see some interior tweaks and the high performance exhaust system."
Popular Classics Sept. 1993
The first car rolled off the Dunmurry production line on 3 December 1980, by which time a recession was biting and sales of sports cars had dwindled. Despite this, DeLorean was convinced he could sell 30,000 cars a year, when his competitors were selling fewer than 10,000.
full article
"This is a nice example of what can be done to a stock PRV engine. This is the custom Island Twin Turbo upgrade that will definitely give you a boost in the higher rpm's, but still falls plague to the dreaded turbo lag."
Real Media Movie Clip Download: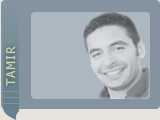 "This car has custom ground effects and a lot of other neat things. Press on the images below to see the custom headlamps (one piece) taken from a Chevy Celebrity Eurosport, the buttons for the seat warmers, and the controls for the automatic seats. The video reel shows the custom cup holder in action!"
Now! March 21, 1980
Son of a feisty, first-generation Ford worker, a frustrated man who died misunderstanding the American promise, young John Zachary paid his own way through college and earned a master's degree in engineering and business at night. Onward, upward he was chiefly responsible for trebling General Motor's Pontiac sales between 1956-68.
full article
"An interesting idea for someone who uses their car as a daily driver. The custom cup holder retracts into the knee pad and the multiple cd changer can be covered by a custom vinyl sliding door."
Auto Reports Jan. 1978
"If GM decided that they didn't want you they could crush you like a grape in about two seconds," DeLorean says. And he knows whereof he speaks, having been in charge of GM's North American car and truck production. It was that job which brought DeLorean's disenchantment with corporate life to a peak.
full article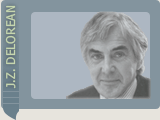 "Tired of a sore back while driving the DeLorean? Then maybe you want to swap your seats out for some Porsche seats. That is what this owner did, and they are also automatic, pretty neat!"