Very Sad DeLoreans
Real Media Movie Clip Download: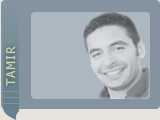 "This is a very sad DeLorean that had its life taken prematurely by punks with nothing better to do than light up someone else's dream. Check out the engine and rear of the car that was burned up in a nasty arson fire. The video reveals more of the carnage."
Thoroughbred & Classic Cars - Aug. 1995
Let's face it, it's not a sports car. The engine's totally uninspiring; most American saloons can do better than this. The automatic gearbox only serves to exaggerate the feeble performance, the steering is vague, the brakes dependable (but so is a lapdog).
full article
"As you can see, the fire department was able to stop the fire before it took out the front, which could have been disastrous with the gas tank up there. Here's an exaggerated version of "sun damaged" seats! ;-)"
Car February 1979
After the Belfast deal was announced the Puerto Ricans threatened to sue for breach of contract, although the threat never materialized. Eire too was less than happy to see the project go up the road, although their authorities now say that the project was eventually judged to be too much of a risk for the taxpayer and not enough of a risk for DeLorean himself. The man is nothing if not controversial.
full article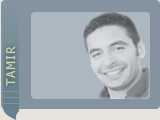 "As a child, this is the kind of thing that would be in one of my worst nightmares. This is what a few thousand degrees will do to your dashboard and center console. I wonder if a dash mat would have helped?"
Bloomberg March 1998
A large portion of DeLorean owners drive them daily, and it's not unusual to find the cars in mint condition, even with more than 200,000 miles on the odometer. You can find DeLoreans advertised for sale in newspapers, in car magazines, and on the Internet, with lots and lots of miles accrued and still commanding $20,000 - $40,000.
full article
"Although this DeLorean is dead in its original intended fashion, it will continue to live on in future projects thought up by our good friend Rich W., so that should be of some consolation. Have you suffered enough?"
Autocar November 1984
There is particular concern at the way in which DeLorean escalated production by putting on a third shift at the factory in the autumn of 1981. Creditors claim that this was not justified by the state of the market for the gull-winged sports cars at that time. And the effect was to increase the debts owed to both the contractors and suppliers.
full article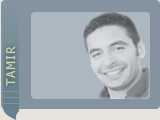 "What a very sad DeLorean. This car was involved in a high speed turn over on the highway. Miraculously the owner survived the crash with no injuries. The car was very badly damaged though. Notice the front end frame and suspension damage."