Project Vixen
Real Media Movie Clip Download: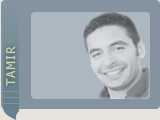 "Here is the project vixen DeLorean in its first public display since being finished. It took five years to finish, and has many personal touches from its owner. Download the video clip to hear about this car from Dave himself."
Motor December 1982
When those gullwing doors drop down even the bravest of potholers may feel a twinge of claustrophobia. This effect is certainly less apparent, however, then with the early production cars which had black instead of grey leather upholstery: sitting in one of those was akin to being laid out in a coffin.
full article
"The vixen fox logo is very prevalant throughout the car. On both sides of the car Audi Fox emblems are displayed."
Autocar and Motor March 1990
Chevrolet was still doing great business under John DeLorean; 1971 was the first year that a General Motors division had ever achieved sales of three million cars and trucks. He succeeded in saving company money, too, by slashing production line duplications.
full article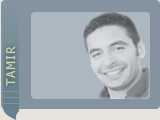 "More Fox emblems bring out the distinct feel of this car. Dave felt that the vixen fox had been daring him the whole time he was building this car. I guess he showed her who's the boss at the end! :) "
Popular Classics September 1993
There is no power assistance on the steering, which makes it quite hard work, and the clutch is heavy too. The ride is firm, if a little crashy, over uneven road surfaces, and the dashboard panel squeaks and rattles. The interior still looks modern, making it easy to forget that this car is more than 11 years old.
full article
"I love the custom placement of the turbo gauge in-between the center air vents. It looks really sharp and is well integrated."