Misc. from 2001
Real Media Movie Clip Download: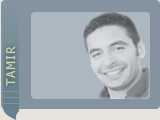 "Here is a great display of subtle audio and visual customizations to a DeLorean. Download the video clip to see the rear view camera and sound system working, very cool stuff!"
Detroit Free Press (Aug. 17, 1984)

As a young graduate, DeLorean worked at various auto companies - Chrysler, Packard, and while still in his 20s, General Motors. His ambition and imagination won him promotions and increased responsibility. He was credited with infusing new life into GM's Pontiac division with engineering changes that quadrupled sales.
full article
"The Alpine unit inside the cockpit sports a retractable LCD screen that controls the cars GPS system, CD and DVD system, and rear view camera."
National Enquirer (Oct. 9, 1984)
As John tried in vain to save his failing DeLorean Motor Company, he was absent from home so often that Cristina began to suspect he was having an affair, said the close source. "On one occasion, John had gone to the West Coast on a business trip. He said he'd be away for four days, but he was gone for 10."
full article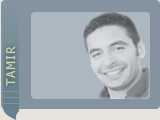 "Custom built, these massive rear speakers/subs produce great sound and blend in well to the cars original interior design."
Scale Models International (July 1991)
Although there are only three movies, there are four versions of the DeLorean available as kits in 1:24 scale, one basically from the first film, which in retrospect is now known as Part I; one from Part II and two from Part III.
full article
"Some people are obsessed with engine upgrades, and others with sound upgrades. The modifications don't stop with the rear speakers and massive amplifier in the trunk, but the front speakers are also redesigned, using valuable foot well space."
Detroit (Feb. 10, 1974)
A New York Times reporter, who covered the Detroit auto scene for years, remembers DeLorean as the first GM executive he ever heard tell dirty stories at a press conference. "He was always the most quotable guy in the business," says the reporter. "But then he'd try to get you in trouble with your editors by denying having said any such thing."
full article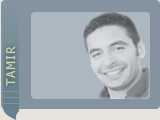 "This DeLorean brings some stainless steel to the inside of the car. The customization work includes a multiple cd changer, along with separate decks. Nicely done, but takes away from extra storage space in the cockpit."