Sad DeLoreans
The Encyclopedia Of Super Cars 1991
Alongside the image, DeLorean was creating something of a personal empire away from GM. With his brother he became involved in a scheme to build miniature racing tracks and to hire small single-seater racing cars to the public at so much per lap, to race against each other or against the clock.
full article
"It was fortunate more damage wasn't done and nobody was hurt. The brick wall stopped the car from going into the forest."
Later March 2001

The shame of DeLorean's audacious scheme is that he almost pulled it off. Unlike the Millennium Dome, the DMC-12 car was a popular and attractive product which could have turned a profit over time. Its technical flaws were curable, and its sleek looks have ensured lasting cult status.
full article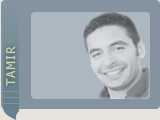 "The track was closed for driving after this occurred. The part of the track this car is sitting in was the water testing bridge used to check seals originally. See how the car was moved away from the wall."
Popular Mechanics March 1983
If annual production could have come closer to the 40,000 cars that John Z. envisioned, he might have held the price nearer his original $10,500 than the $25,000 it became. Through September 1982, only 5,474 DeLoreans were sold in this country and that, basically, became the main reason for the car's demise.
full article
"Notice the drivers side rear tire. The force of the accident caused it to toe inwards, making the car un-drivable."
Contemporary Christian November 1984
I (John DeLorean) wanted to be defended on the basis that I was an innocent man. I didn't want to be defended on the basis of sympathy or my contributions to society, because I was innocent. I was dragged into this. The government created the whole thing.
full article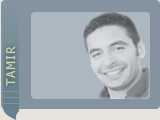 "The front end did not look too good. The grill was blown off, and most of the lights were busted and the rear rim had chunks break away from it."
Top Wheel September 1989
Construction of the factory was begun - finally - on October 2, 1978. It was kicked off with a pompous ceremony involving all the concerned English and Irish politicians, the members of the press.. and IRA demonstrators which showed up to protest the imprisonment of their terrorist comrades.
full article
"Another view of the wounded car. This shot shows the rear tires poor condition."