Lotus Conversion
Motor Trend (July 1982)
The skin has a positive genius for picking up fingerprints and other random blemishes. (For that matter, it's a mystery why they ever named it stainless steel to begin with, because it will stain.)
full article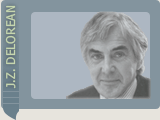 "On each door is custom Giorgetto Giugiaro stainless steel design badges. Notice Giugiaro's beautifully designed lines nicely profiled with the sun and pin stripes as well as the beautifulBorla tail pipes.
Motor Trend (December 1981)
The DeLorean guys arrived, and it developed that the sin wasn't quite so unforgivable. The alternator was shot. They set out to change it there on the spot, and we passed a bit of time pondering the precise ambient temperature of stainless steel under a hot sun.
full article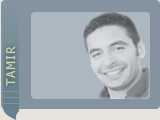 "Look at how clean the rim is. The undercarriage is very tight and I really appreciate the attention to detail. The oil pan is clean enough to eat off ofl."
Motor Trend (April 1982)
The passenger compartment is like a cocoon enveloping its occupants. The car's high beltline, deeply ranked windscreen, low seating position, and thick A-pillars combine to make the interior seem claustrophobic to some, intimate to others.
full article
"The seats have been recently reupholstered in black leather. For those that have forgotten what the real important part of this car is by now, press here to see the one word answer. :) Have a look at the custom cd changer button in the ash tray and Robert's custom headphone jack near the window switch."
Motor Trend (June 1981)
During his glory years at General Motors, John Z. DeLorean presided with easy confidence over plenty of new car unveilings, many of them involving cars that he had more or less personally masterminded.
full article
"Before Tamir came to Vegas to see the car, I installed the Pioneer AVIC-N1 entertainment-navigation deck. Press here to see the lcd screen open with the navigation on. Here are some more pictures to see the rest of the components for this awesome system."
Interview (Nov. 1983)
Audacity is actually one of the key points to his character. If you are as audacious as John DeLorean, if you really believe in yourself to the point that he did, you can actually convice other people.
full article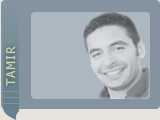 "Here is a close up of the turbo gauge. I love the way Robert integrated both this gauge and the transmission temp. gauge near the instrument cluster. Press here to see another shot of the front spoiler and two oil radiator coolers. Press More Pictures to see the trans. temp. gauge, a custom leather change holder cover, and the spout for the front charge coolers."