Engine
Playboy May 1981

The PRV [Peugeot, Renault, Volvo] engine, with its twin overhead camshafts, is the lightest, strongest power plant in the world. It's a very elegant piece of machinery, beautifully designed. And it has very solid reliability. It's been used in Volvos, Peugeots and Renaults for years.
full article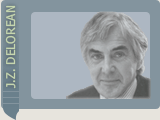 "The manufacture's performance ratings for the Delorean are 0-60 in 8.5 seconds and a top speed of 130 mph."
(Scotland) Daily Record, August 26, 1980

Marketing the car in America, where it is aimed to sell it for 20,000 dollars, has been a revolutionary exercise. The list of dealers looks like a "Who's Who" of the US car-selling industry. They are all solid and successful and all of them have had to invest at least 20,000 in the company.
full article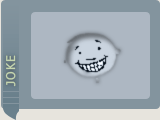 "That engine sure sounds loud, you must have at least 300 horses running under that hood?"
(England) The Guardian, November 13, 1980
The Volvo-pioneered practice of having each car finished by a group of six men, each handling numerous and changing tasks, is being adopted by DeLorean in the belief that it prevents mind-deadening monotony and produces a higher pride in workmanship.
full article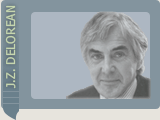 "The 2.85 liter V6 engine of the Delorean produces 130hp."
New York Times Oct. 28, 1979
DeLorean knows he and his people must produce a car of high quality - any recall for defects could be disastrous - and he flies to Belfast twice a month to monitor assembly operations. In part as a result of these trips, his work week averages about 80 hours; Sundays, he says, he saves for his wife and two children.
full article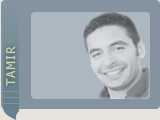 "Take a look at those custom stainless steel labels on the engine cover. I replaced all the decals on the car with these, looks quite sharp I think. Buy these SS decals for your own car in my site store.
Next Article: Delorean Undercarriage