Eurofest 2001
US Nov. 1, 1977
The Puerto Rican government has pledged almost $65 million, and DeLorean is busily trying to raise the rest of the $100 million he figures he'll need to begin construction.
full article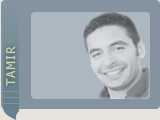 "Welcome to Belfast, Northern Ireland. This is a picture of the magnificent Europa Hotel that was the main base for the DeLorean social gatherings and where my brother and I stayed during our trip here. Press on the images below to see different shots from within the hotel."
GQ Sept. 2000
Critics say he was spreading himself thinly over several ventures and spending far less time minding the fledgling store in Belfast than he did living large in New Jersey, at the company's swank Park Avenue headquarters and elsewhere in New York.
full article
"Our first night there involved a breaking of the ice party and discussions on the next day's events. Rob Lamrock, who organized the event, is on the left and the fellow to his right is Chris Parnham."
Later March 2001
Plans for a film of DeLorean's life starring James Coburn were stifled by the disgraced tycoon's own lawyers. Instead, his car became an ironic pop culture icon as a time machine in Back To The Future.
full article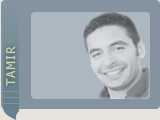 "We started off Friday morning with a visit to Ballygowan, one of the coolest personal automobile collections I have seen. The owner lives in the house behind these DeLoreans, but his farmhouse is where the collectibles are held. Press on the images below to see what I am talking about."
Top Gear (International Edition) Aug. 2000

Interest was huge and DeLorean firmly believed he would sell 20,000 cars a year in the States alone - double that of Porsche's whole range. But realising the idea proved costly.
full article
"Here is a nice display of DeLoreans at the parking lot of the place we stopped for lunch. Press on the images below to see different shots of all these DeLoreans!"
Motor Oct. 12, 1985
Having seen at first hand the efforts which were going into the project, the dimissive attitude of many was irritating. In terms of effort and performance, the Ulster workforce deliver the goods. But this fact was lost in the overall disaster story.
full article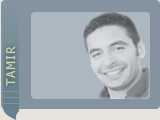 "After lunch, we got to visit what I consider to be one of the biggest highlights of the trip, the Ulster Folk & Transport Museum. This is the parking lot before entering the museum. Press on the images below to see more of the 30 cars present from all over Europe."