DMC 12 Factory
It was two green fields with copses and trees and two rivers running
through it just fifteen months ago ... now there is a sophisticated factory
built on a million tonnes of quarry rock fed into the boggy land.
This section documents the current state of the DeLorean Motor Company factory in Dunmurry, Northern Ireland. In this section you will see many pictures of the factory and interviews with employees that worked at the factory.
Motor Trend May 1981
Located in the Belfast suburb of Dunmurry, the DeLorean plant made the transition from peat bog to producing factory in just 28 months, a remarkable achievement in itself.
full article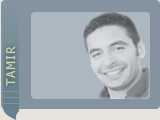 "Here is where the original front gate stood at the DeLorean Motor Company factory in Dunmurry, Northern Ireland. This entrance has been closed 20 years later, and the design of the factory has been changed and updated for producing different automotive equipment."
Popular Science July 1981
Then there is the sporadic religious strife in Northern Ireland. While the big work force has a great spirit and gets along well, there is no guarantee that the company might not somehow be caught up in the conflict.
full article
"Even 20 years later you can still see some evidence of the DeLorean Motor Company. The letters D and M are noticeable on the gate sign. View the blueprints to the factory grounds. To see where this gate was, locate the word Gatehouse closest to the upper left hand corner."
Car and Driver July 1982
After considering sites from Fort Worth to Wales, and canceling an elaborate deal with Puerto Rico at the last minute, DeLorean settled on Dunmurry, Northern Ireland.
full article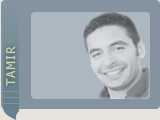 "Above is George Crane, our tour guide through the present factory. He was a former DMC employee, and now works for Montupet, the current factory owners. Below are four clips that give you very interesting information on the factory from an ex-worker's own experiences."
Real Media Movie Clip Download:
Motor December 1, 1979
But despite the fears voiced by several community leaders, the likelihood of DeLorean Motor Company actually coming under terrorist attack or being sabotaged is pretty remote.
full article
"Here is a random shot of the factory as it appears today. The majority of products being made here appear to be automobile rims".
Road Test June 1980
William Haddad, former DMC vice-president for communications and planning, agrees. "I'll tell you what he'll say in the courtroom" he told one reporter. "He'll say, 'I did it for the poor Irish Catholic workers who have been oppressed.' That will be his defense, and it's horseshit. He didn't care one iota for those people. All he cared about was John.
full article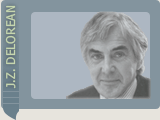 "Here is a great example of one of the electric robotic tellus machines that was used to make it easier for the DeLorean to be moved from one workstation to the next. The car would actually be built on top of this automated moveable unit. Here is a close up of the controls section".