St. Patrick's Day Parade 2003
It was another great year for the Chicago St. Patrick's Day Parade. With 15 cars this year, we were the hit of the parade. Enjoy all the info., videos, and pictures that resulted from this great event! :-)
Real Media Movie Clip Download: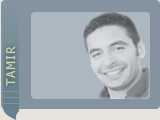 "It was a great year for the Chicago St. Patrick's Day Parade. Our club got a very low staging number, which assured national TV coverage, and the weather was spectacular. Download the video clip to see a video of the parade."
Car April 1981
DeLorean talks of an eventual labour force of 9000, with the next door plant, once occupied by Grundig, brought within the DeLorean fold to operate as an engineering centre employing 700. If it were all to eventuate, John Z. DeLorean would be without question the shining white knight of Ulster.
full article
"You don't get to drive down the street that often with both doors up. The parade stance is a good one for the DeLorean, and is great for waving at the crowd. Press here for a larger picture."
Autocar and Motor March 21, 1990
The first DeLorean car came off the line on 21 January 1981 - 30 months after the agreement with the Government was signed. Lotus had the car completed in just 25 months, and the factory was ready two years after the ground-breaking in October 1978. But the car that was launched onto the US market in June 1981 was a very different animal to the one originally planned in the mid-70's. Apart from the Giugiaro lines, Lotus engineers had thrown away virtually all of DeLorean's ideas and replaced them with proven Lotus technology. Under the skin, the car was little more than a federalised Lotus Esprit.
full article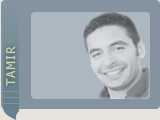 "There were 15 DeLoreans in attendance, the biggest one being the D Rex of course. Check the D's on TV section for the network coverage of the parade."
AMI Auto World Weekly April 10, 2001
DeLorean was 6 feet 4, reed thin, with pale blue eyes and the face and physique of a Greek god. He worked out at Vic Tanny, rode horses and motorcycles, raced go-karts, and played mean games of tennis and golf.
full article
"Bob Brandy had his BTTF DeLorean with him, which created a lot of positive energy from the news casters talking about our cars. For a variety of other pictures from this parade, check out Rich's Project site, and the DeLorean Midwest Connection site."
Midwest Connection
Club President
Club Events