St. Patrick's Day Parade 2002
The club continued its tradition of participating in the annual Chicago St. Patrick's Day parade this year. With eight cars, and the D Rex, we rumbled down Columbus Street to the delight of the Irish fans of Chicago. We had a blast! :-)
Autocar (June 13, 1981)
Thanks to the joys of CAFE (Corporate Average Fuel Economy) DeLorean had no choice but to go with downhill gearing in the new car. And this has paid off with (US) mpg ratings of 19/29 city/highway (the automatic rates at 19/25), as well as a leggy top speed potential (with a long run-up) of about 130 mph.
full article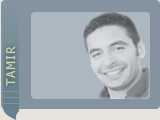 "Here are the DeLoreans waiting in the pre-parade organizing area for a few hours. My lowered car is behind the D Rex. Thank God the D Rex has strong brakes! ;-)"
Automobile (Feb. 1996)
Concerned about its $160 million investment and tens of millions more owed to other creditors, the British government initiated an investigation that ultimately put DeLorean Motor Cars into voluntary receivership on February 19, 1982.
full article
"This is a great sight. Notice the size of the D Rex in comparison to a fake Elephant. I now would feel safe confronting an Elephant in the jungle, especially with the brush guards on the front and back of the beast."
Car (June 1981)

It's hard to imagine any car enthusiast anywhere in the world not supporting the DeLorean dream. And the initial impression of it is basically favorable: the DMC handles better than expected and offers potential buyers a package that is unquestionably distinctive.
full article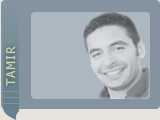 "A nice shot of the front of our DeLorean convoy. My car is on the left with the web-site banner, along with another car showing off our club banner on the grill, and of course, the D Rex making its presence known up the middle."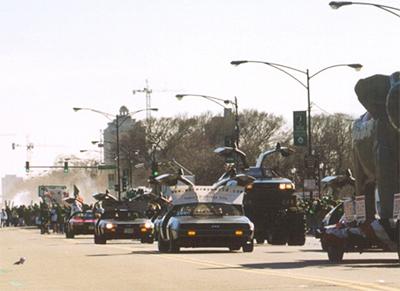 Real Media Movie Clip Download: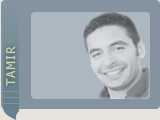 "The parade span for a mile or two, with thousands of people lining the sides. The crowd really enjoyed the DeLoreans. Download the video clip to see the DeLoreans in action during this parade."
Modern Motor (May 1981)
DeLorean is clearly profiting already from Northern Ireland's established engineering tradition, which has previously built the largest ocean going liners and merchant ships, while its aircraft industry, closely allied with Boeing and Rolls-Royce is already into its second generation.
full article
"The patriotic DeLorean in the crowd was this red one with an American flag on the hood. A sharp car that looks great next to the green decorations of St. Patrick's Day."
Midwest Connection
Club President
Club Events