4th of July Parade
These are some pictures from the Fourth of July parade held in a Western Suburb of Chicago.
Playboy Sept. 1981
Maneuvering in close quarters is complicated by the low nose and restricted rear visibility-only a small "toll both" side window retracts-so you may want to pop the gull wing to sight down the fender for backing up. But once under way, you soon feel right at home.
full article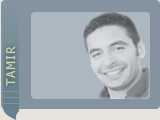 "There is the Silver Fox and his Granpaughter standing next to his custom 82' DeLorean. I love the headlight covers Don!"
Rolling Stone March 17, 1983
John DeLorean appeared to have survived the trauma of his arrest on drug charges-the bust heard round the world-in fairly good physical condition. He wore a bright print shirt, white denims and a belt buckle imprinted with the letters US- the initials of the government he believes is persecuting him.
full article
"Check out the DeLorean Midwest Connection banner between the gull-wing doors. A little self-promotion never hurts!"
(Detroit) Automotive News March 9, 1981
With everything in the manufacturing phase close to specification, it is now clearly a question of the car's performance in the marketplace. Can the DeLorean Motor Co. sell 20,000 "silver bullets" a year, even with a choice of 3M appliques to personalize them?
full article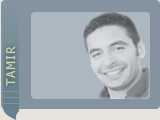 "The slow pace of the parade must have been tough on the leg operating the clutch pedal!"
Us Oct. 10, 1983
A top model whose face has appeared on scores of magazine covers, Cristina Ferrare DeLorean is highly respected in the world of high fashion. Bright, articulate, impeccably dressed and loyal, she is, friends insist, her husband's best asset. Her own celebrity will make Cristina a magnet for photographers and TV news crews covering the trial.
full article
Car Life Aug. 1965
His crisply tailored suit seems even a unique style-neither Ivy nor Continental nor English, but distinctively DeLorean. For a brief instant, the visitor is overpowered by the notion that sharply creased trousers surely disguise stilts upon which he stands, but when he moves it is with the grace of an Oscar Robertson or a Cazzie Russell.
full article
"That is one very patriotic DeLorean owner."
Midwest Connection
Club President
Club Events