Exterior
Motor Trend May 1981

The sleek shape, executed by Giorgetto Giugiaro, rolled out of the Ital Design studios in July 1975 and hasn't really changed much since then, aside from various details. Although the look is on the verge of becoming just a bit dated, it remains slippery (with a Cd of approximately 0.35) and distinctive.
full article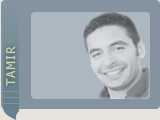 "The above picture best illustrates the effects of lowering a DeLorean. I feel it enhances the cars looks."
Road & Track July 1977
Some of Guigiaro's early sketches had hidden headlamps and John decided, and I agreed, that we didn't want hidden headlights on the car. They're just a pain in the neck and most of the time they don't work very well.
full article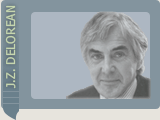 "Mr. DeLorean's birthday is January 6th, 1925. He was born in Detroit, Michigan."
Car and Driver May 1981

In the case of a gull-wing door, three metal pieces are spot-welded together to make a finished assembly. A cryogenically preset stainless-steel torsion bar counterbalances the mass of each door, and a gas-pressure strut damps the opening and closing swings.
full article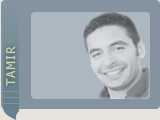 "The above picture gives a great perspective of the rear of the DeLorean. I love the way the car squats wide and low to the ground!"
Playboy May 1981
Most cars in the U.S. are scrapped not because they're worn out but because they rust and corrode. So all the body panels are stainless steel. We're going to guarantee it for 25 years. Also, the tires we're using are much too large and much too expensive by American-car standards. But, with normal driving, they could easily last 100,000 miles.
full article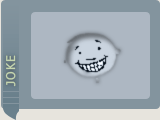 "That engine was taken from a VW bug."
Newsweek November 1, 1982
If the losers couldn't afford the dream or comprehend the life, well, they could wallow in the ranks of the unimaginative engineers who insisted that a car door opens most efficiently from its side. It took a DeLorean to demand a door that flaired upward, simulated flight, defied gravity. Whatever the cost.
full article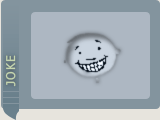 "Are those panels made of aluminum?"